Special – Let's mod: Cities: Skylines
Author: Amstroid \ August 4, 2015 \ Uncategorized \ 2 Comments
Cities: Skylines is a must-have for the people who love city builders. It's the current king of the city-builder games and thanks to its mods, support and expansions, it looks like it will stay the king for a long time.
In this guide I will show you which mods I use when playing Cities: Skylines. All mods mentioned here should be compatible with the latest version of Cities: Skylines. This guide will contain references to individual mods as well as mod collections made by other people. It's quite silly to address 50 different house-mods, when they are all covered in a single house-mod collection. An added bonus to using these collections, is that we made our own sets of collections. These will be updated regularly.
Note: This guide is for the steam client. Thanks to steam workshop, you only need to subscribe to the mod and everything will be done for you. Just remember, if you follow this whole guide, the first time you start up the game, it might lag a bit due to the amount of mods. Also, for the Graphic Overhaul and Mechanics chapter, be sure to read the information given on the mod pages. Some mods require additional configuration or in-game activation.
Note²: The chapters 'Graphics Overhaul' and 'Mechanics' are not in the collections, because not everyone wants the same mods, nor are they all compatible with already-installed mods.
---
Graphics Overhaul
PostProcessFX: A mod which enables additional post processing effects such as bloom, lens flare, different AA-options and motion blur to create a more interesting look and feel for your city.
No More Purple Pollution [Grey Grass]: A mod that replaces the ugly, purple polluted grass with a grey variant.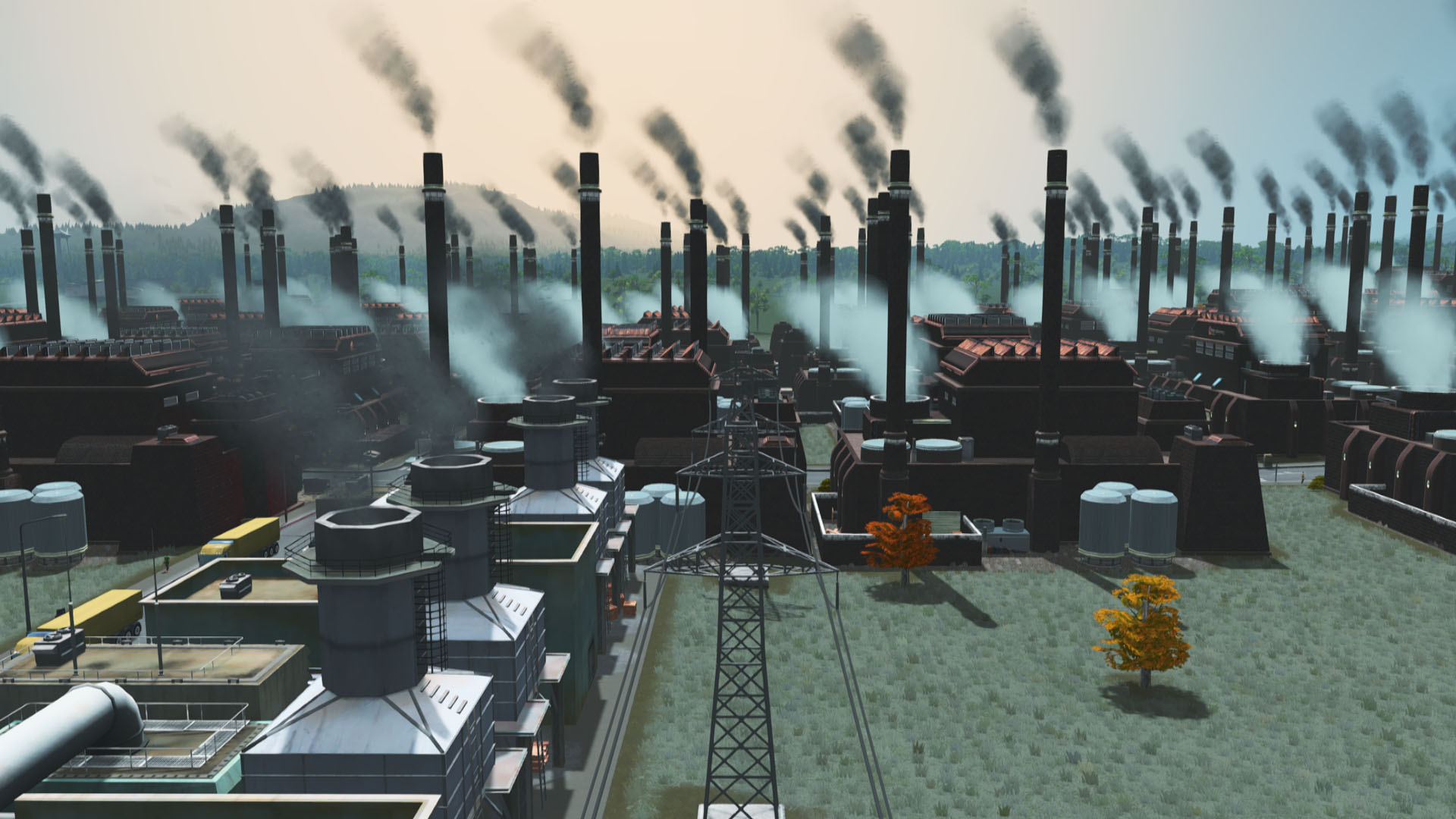 Moving Sun: I find it a major disadvantage that Cities: Skylines does not have day-night cycles. This mod tries to fill that gap by adding a moving sun, giving some dynamics to the city.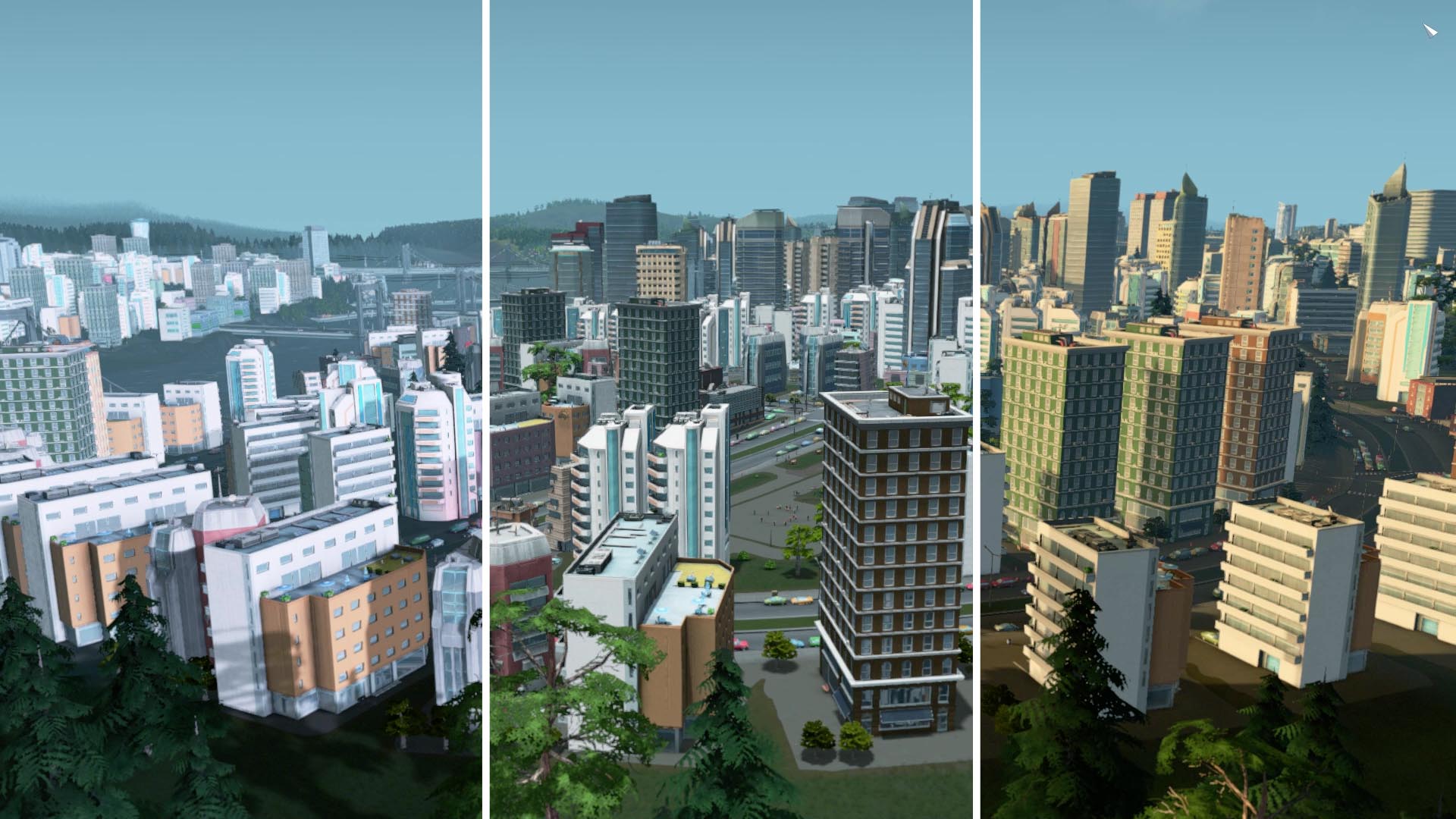 Sun Shafts: Since you have a moving sun, why not add the sun shafts that come with this mod.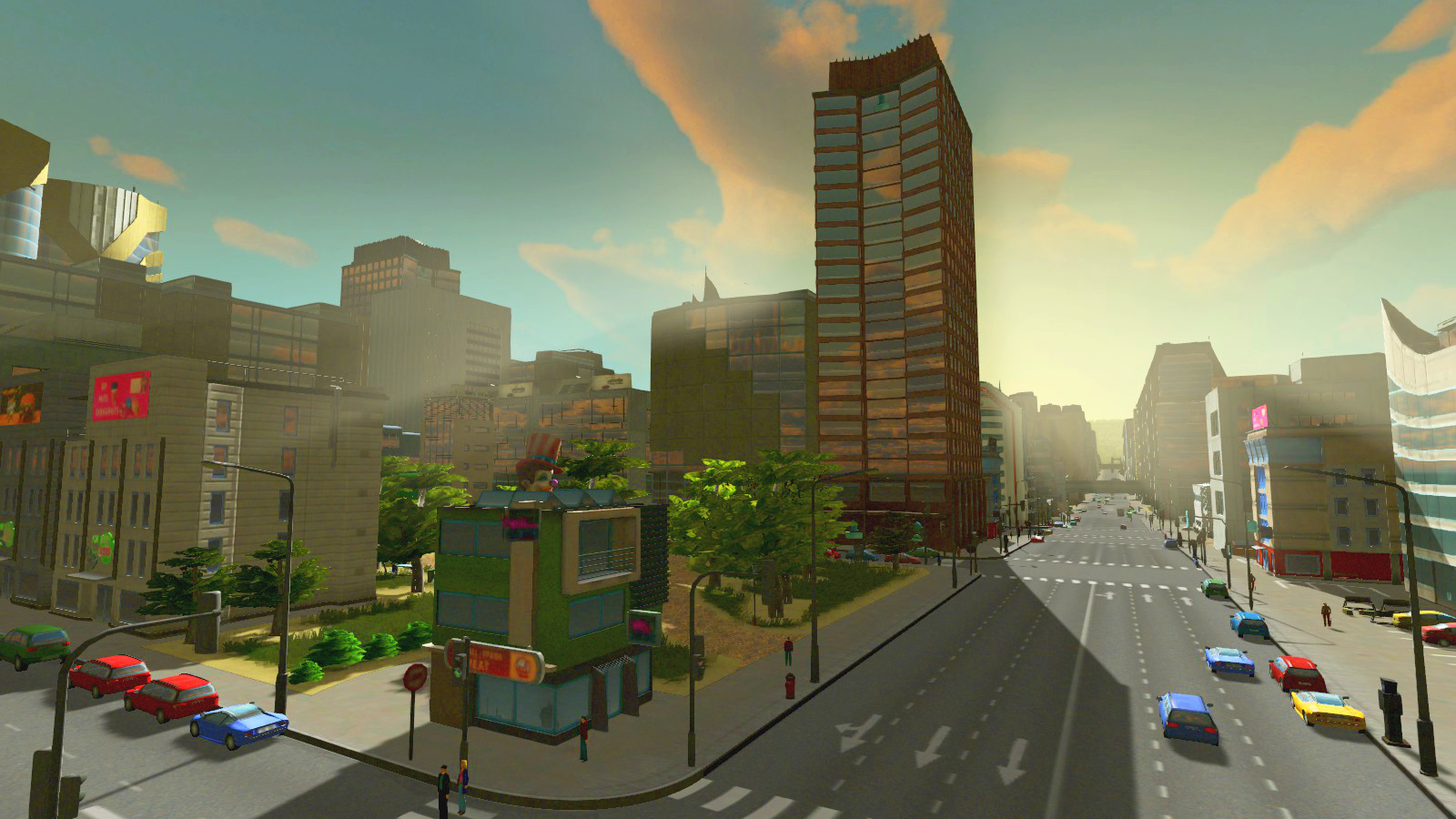 ---
Mechanics
Traffic ++: Traffic ++ gives more control over the traffic by adding new roads, vehicle restrictions, speed restrictions and lane changing.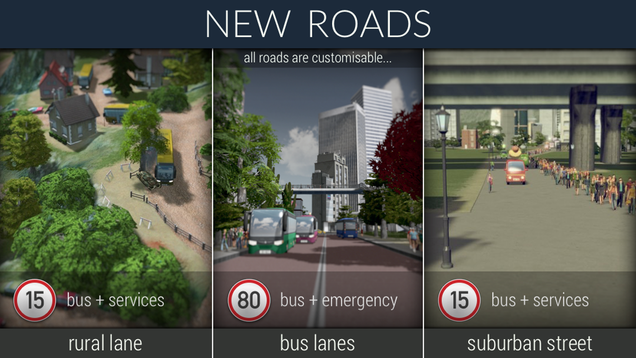 One-Way Street Arrows: With the touch of a button, you'll be able to see the direction for your one-way roads thanks to this mod.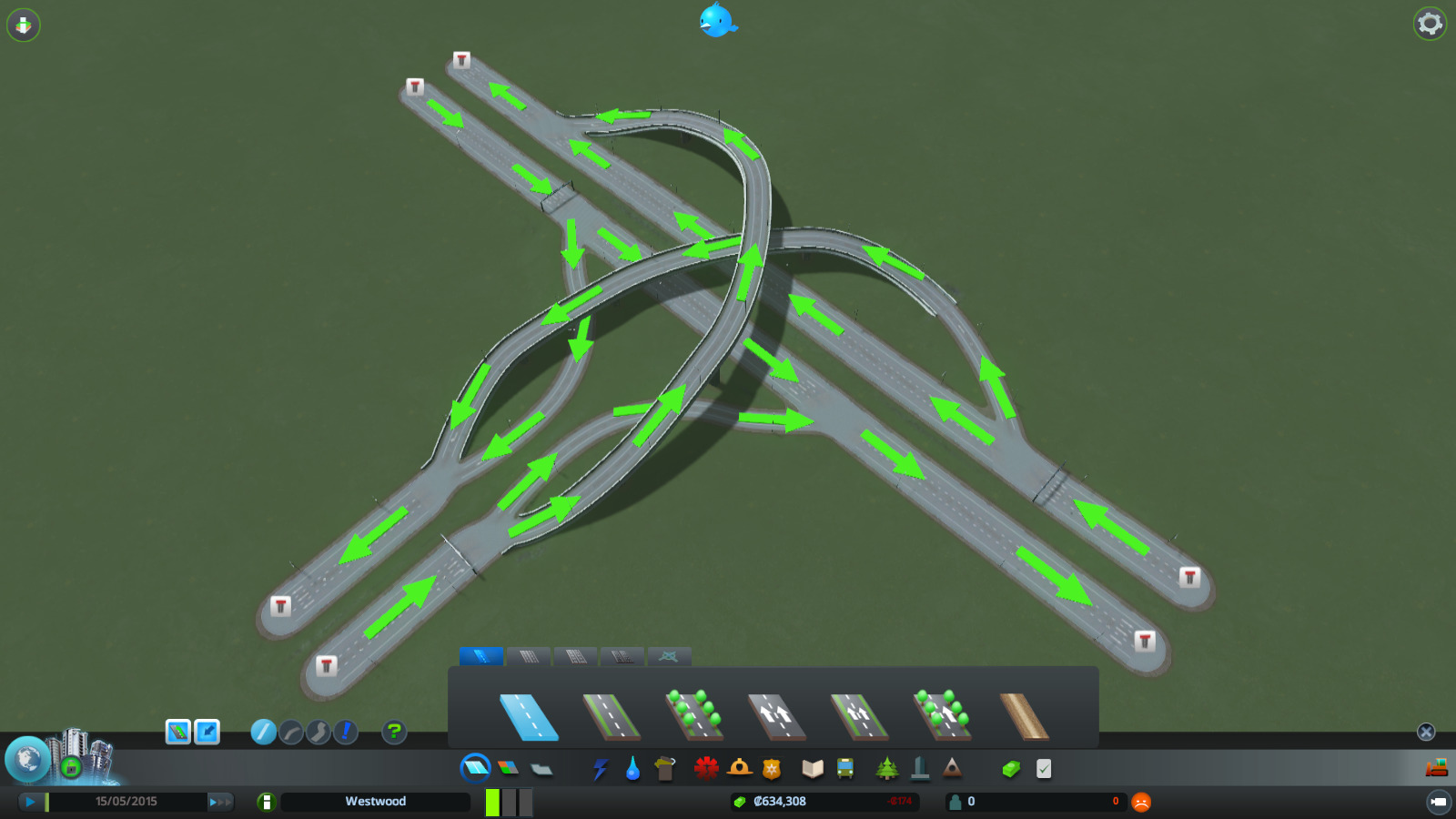 Toggle Traffic Lights: Add or remove traffic lights on a crossroad.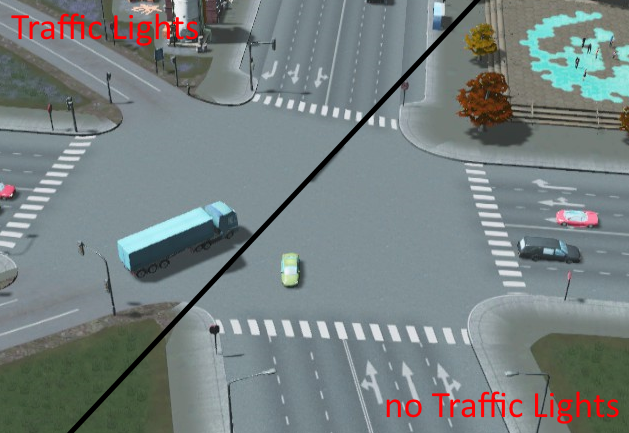 Extended Public Transport UI: Extends the public transport UI with additional list views and toggles for bus, metro and train. Integrates nicely with the native UI. Just press the bus, metro or train panel in the public transport panel to bring up the extended UI.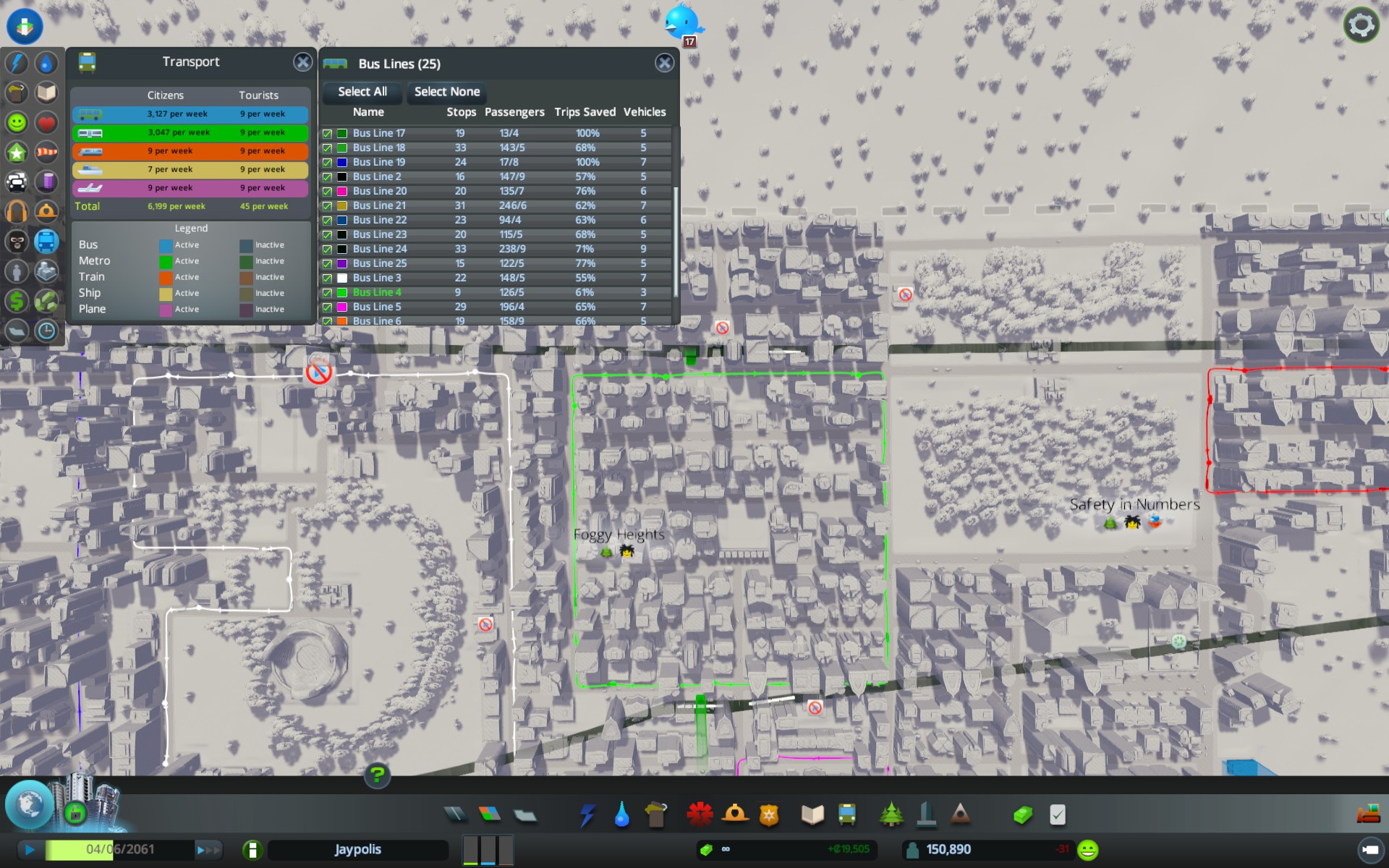 Auto Line Color: Automatically picks colors and names for bus, metro and train lines.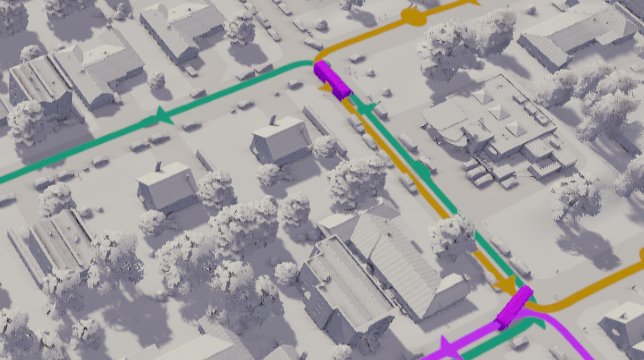 Advanced Vehicle Options (AVO): I like AVO because it lets you customize vehicles. It adds more variety, which is always better for this kind of games in my honest opinion.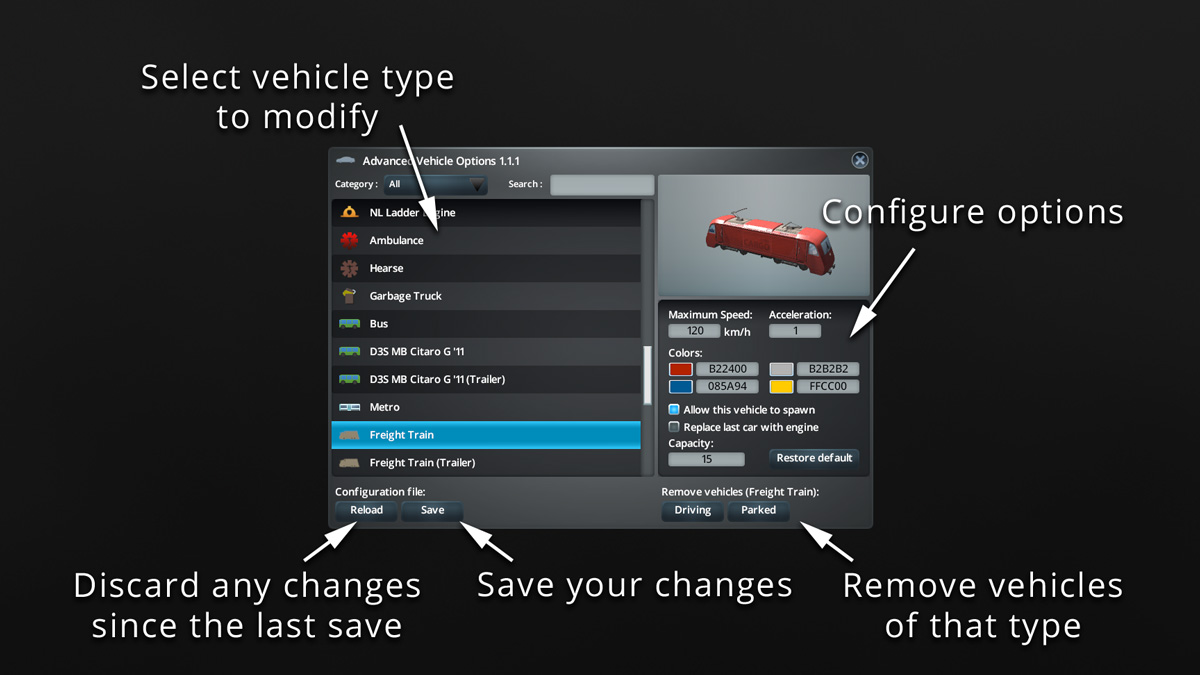 Precision Engineering: Precision Engineering adds a lot of information when you are building your roads. It adds angle snapping, guidelines and additional information to assist you when building roads, train lines, pipes and power lines. I can't play without it anymore.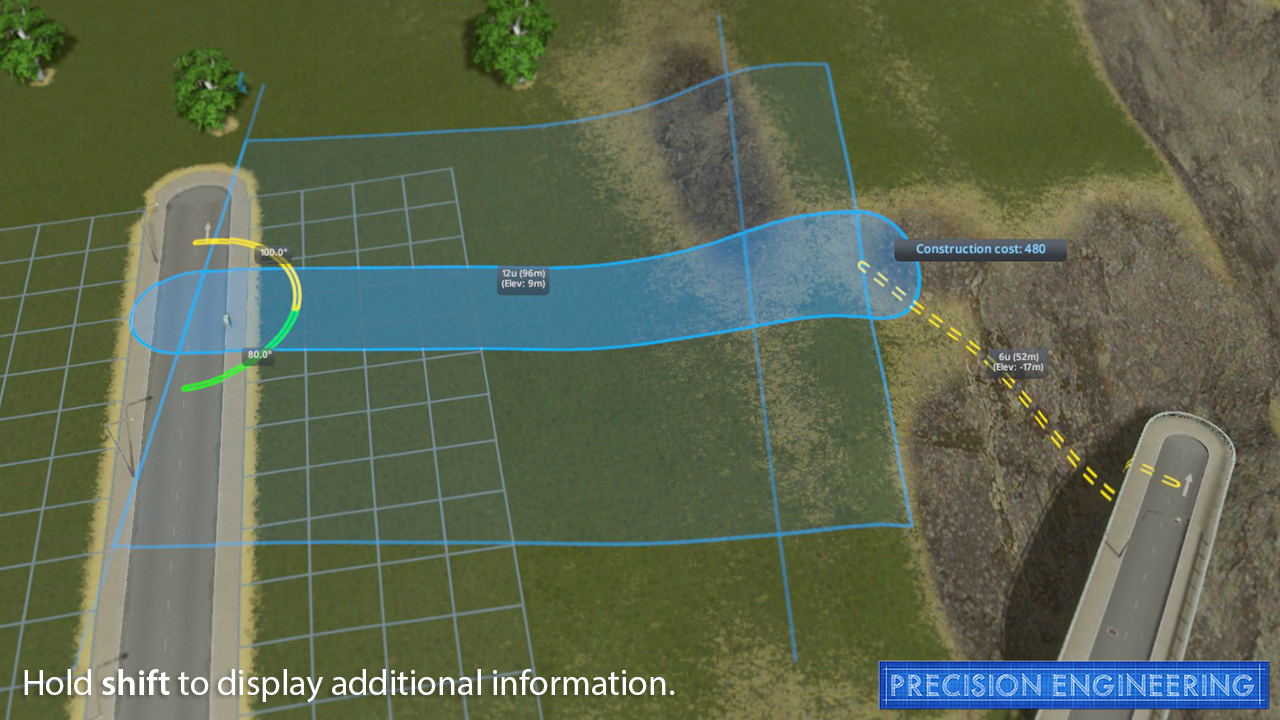 More Options: The name says what the mod does: it adds more options in the game, like the option to edit fog, shadow and so on.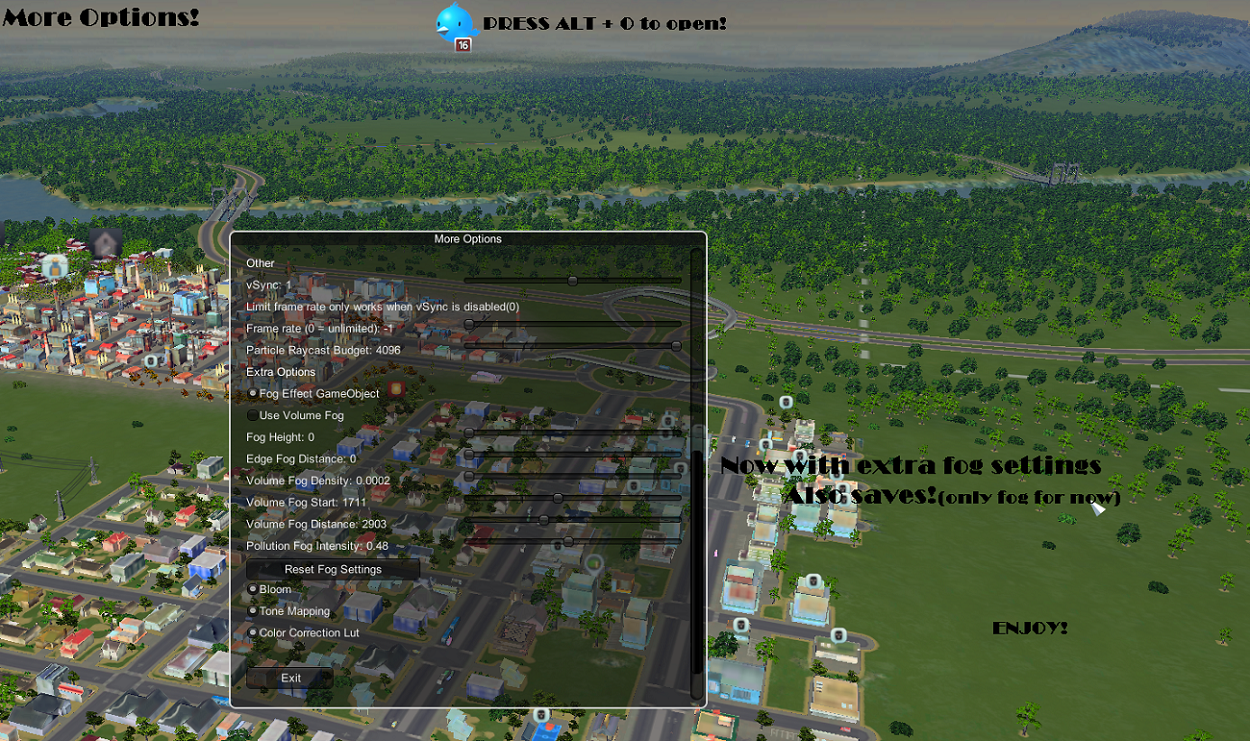 [ARIS] Skylines Overwatch: You need this mod for the following 3 mods. These 3 mods should help run the garbage and hearse utility more smoother, giving you less problems.
[ARIS] Enhanced Garbage Truck AI: Oversees trash services to ensure that garbage trucks are dispatched in an efficient manner.
[ARIS] Enhanced Hearse AI: Oversees death services to ensure that hearses are dispatched in an efficient manner.
[ARIS] Remove Stuck Vehicles: Detects and removes vehicles that are confused or blocked, automatically.
City Statistics Easy Access: Simply adds a button for easy access to the City Statistics graphs.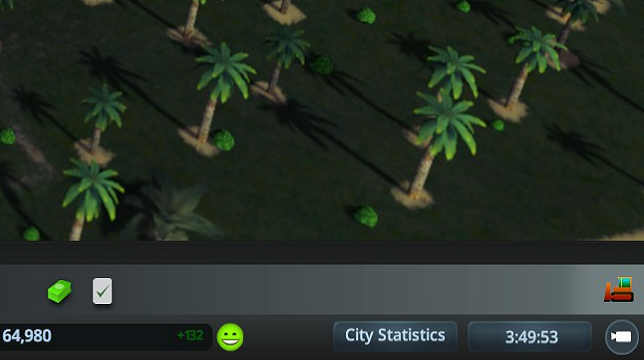 Crossings: The Crossings mod allows you to places crossings on your roads at locations other than intersections and transitions between road types.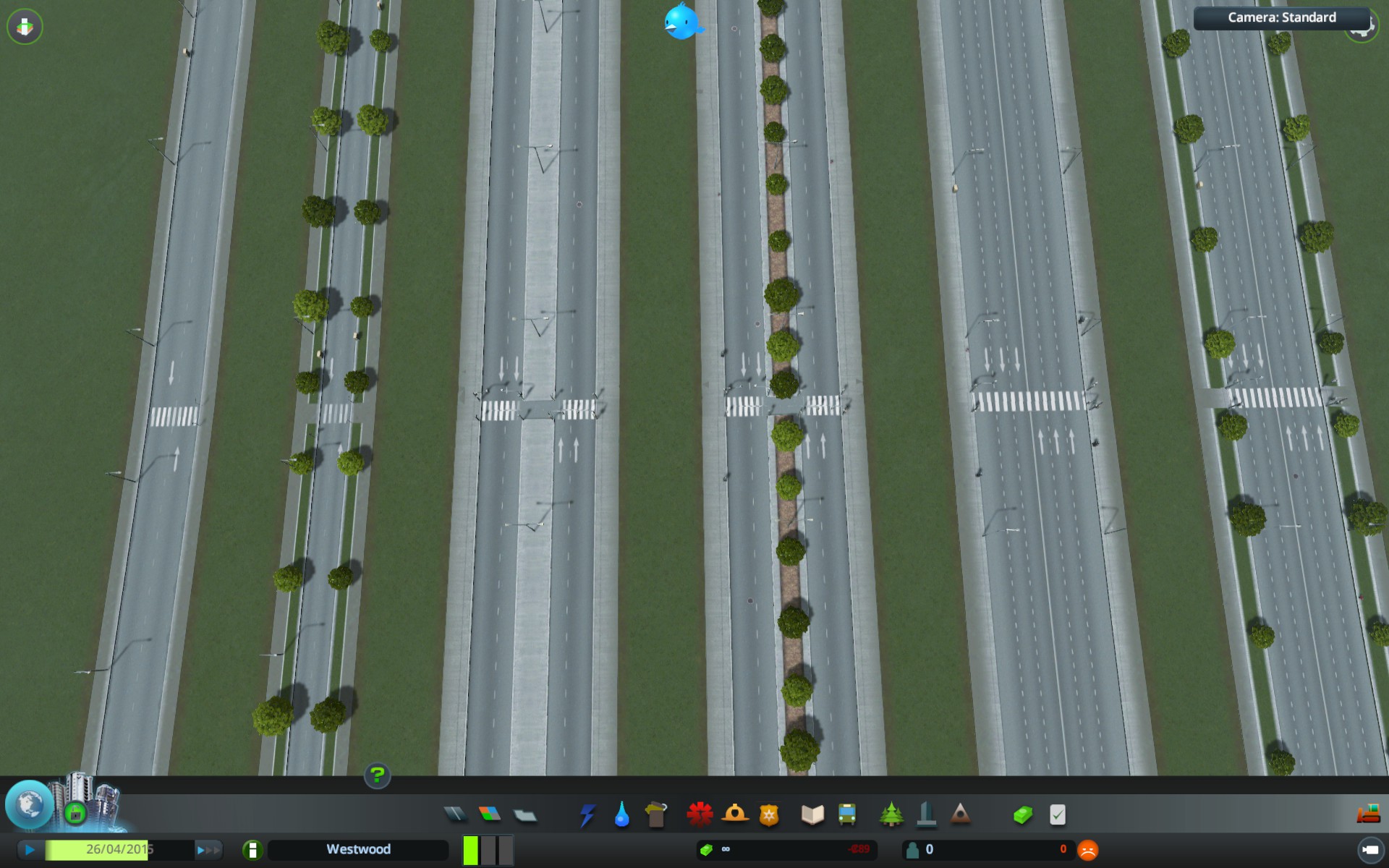 Traffic Report Tool 1.4: This tool gives an extra overlay with all traffic information. This traffic heat map is an essential mod to solve the congestions on your roads.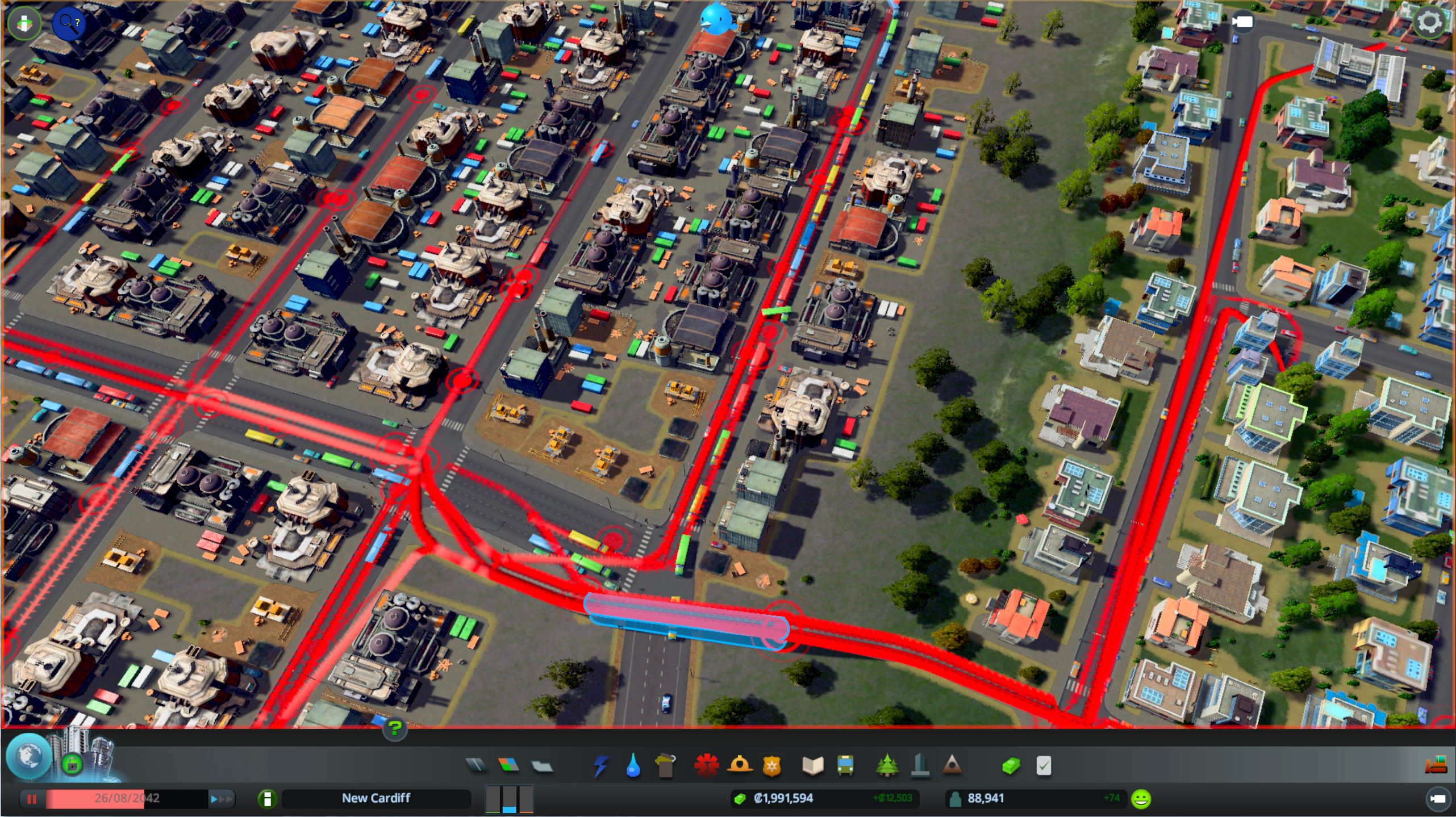 City Vitals Watch: Thanks to the configurable panel, you can keep a close eye on the vital city stats.
Extended Building Information: Detailed building service information and level up progress. Also adds additional random building names and company descriptions.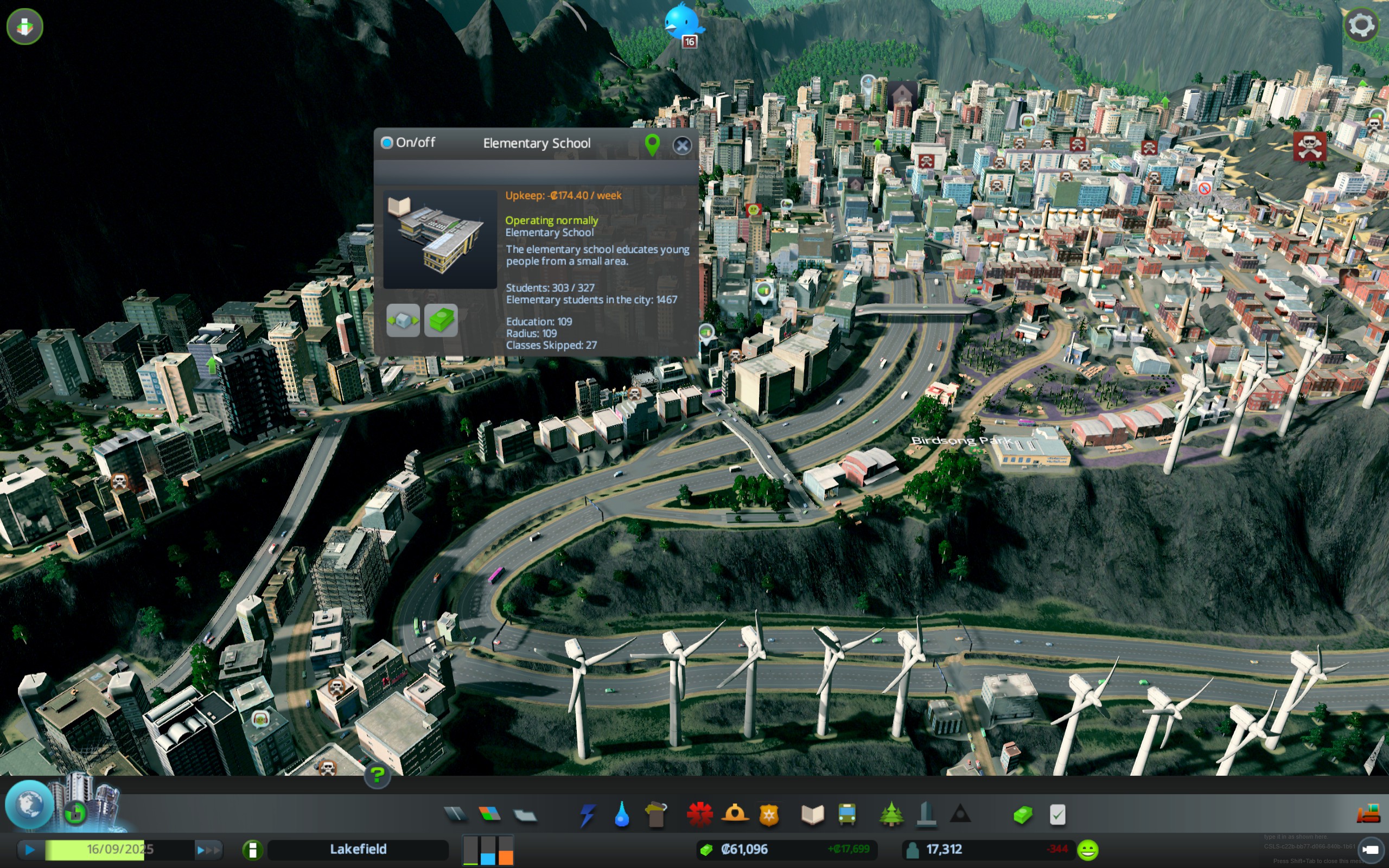 Persistent Resource View: It keeps the resource overview activated when you select the build options. This enables you to place roads more convenient for a maximum profit for the oil industry.
All 25 Areas purchasable: All 25 areas can be bought instead of the default 9.
Terraform Tool 0.8: Allows for terrain modification in-game.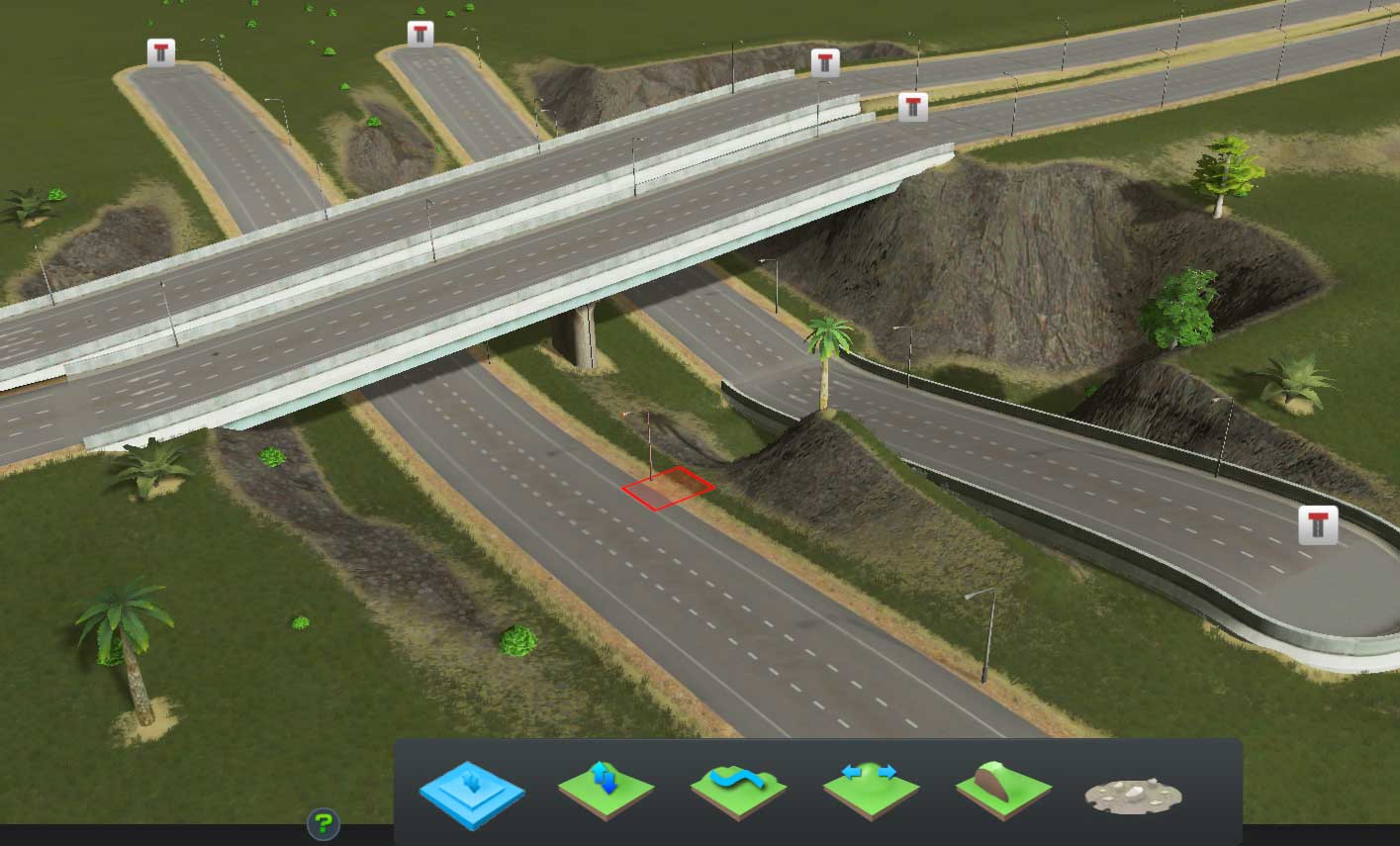 Tree Brush: Uses the editor brush to plant trees in-game, now you're place a group of trees instead of only individual trees.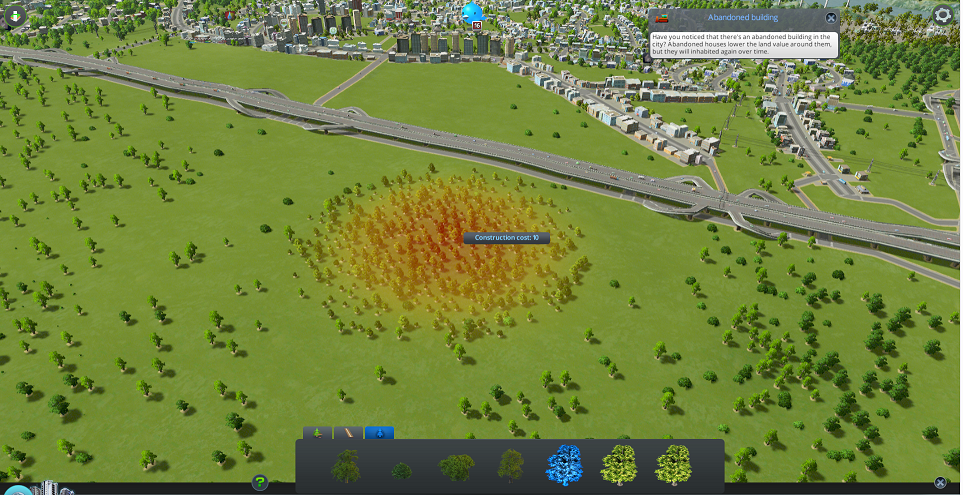 Automatic Bulldozer: Automatically destroys abandoned and burned buildings.
First-person camera: Does what it says, comes with a lot of options to personalise your first person view.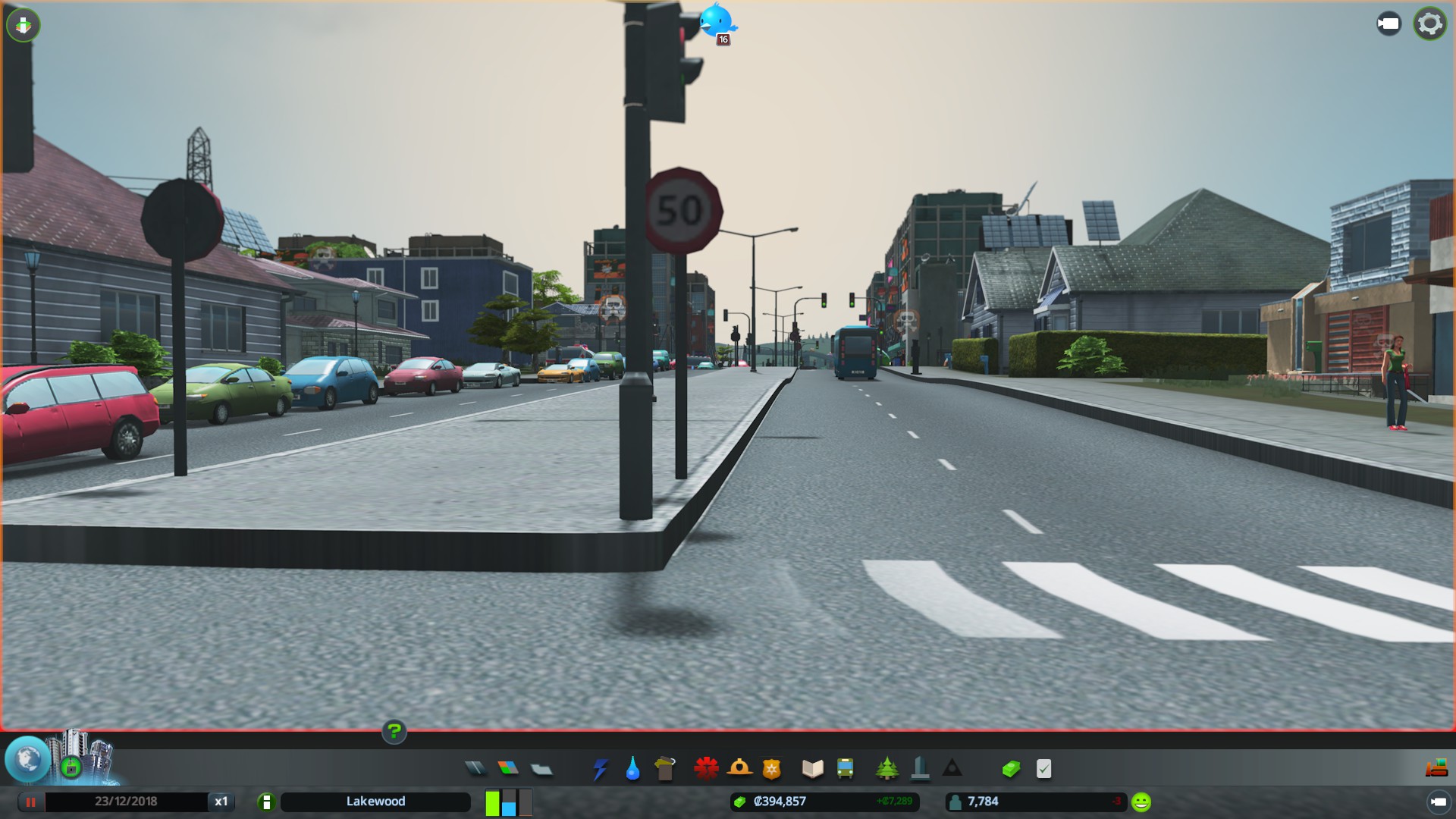 ---
Vehicles
So, here we have some groups:
Cities: Skylines | Industrial and Commercial Vehicles: A nice collection with very detailed models of trucks and vans. Subscribe to all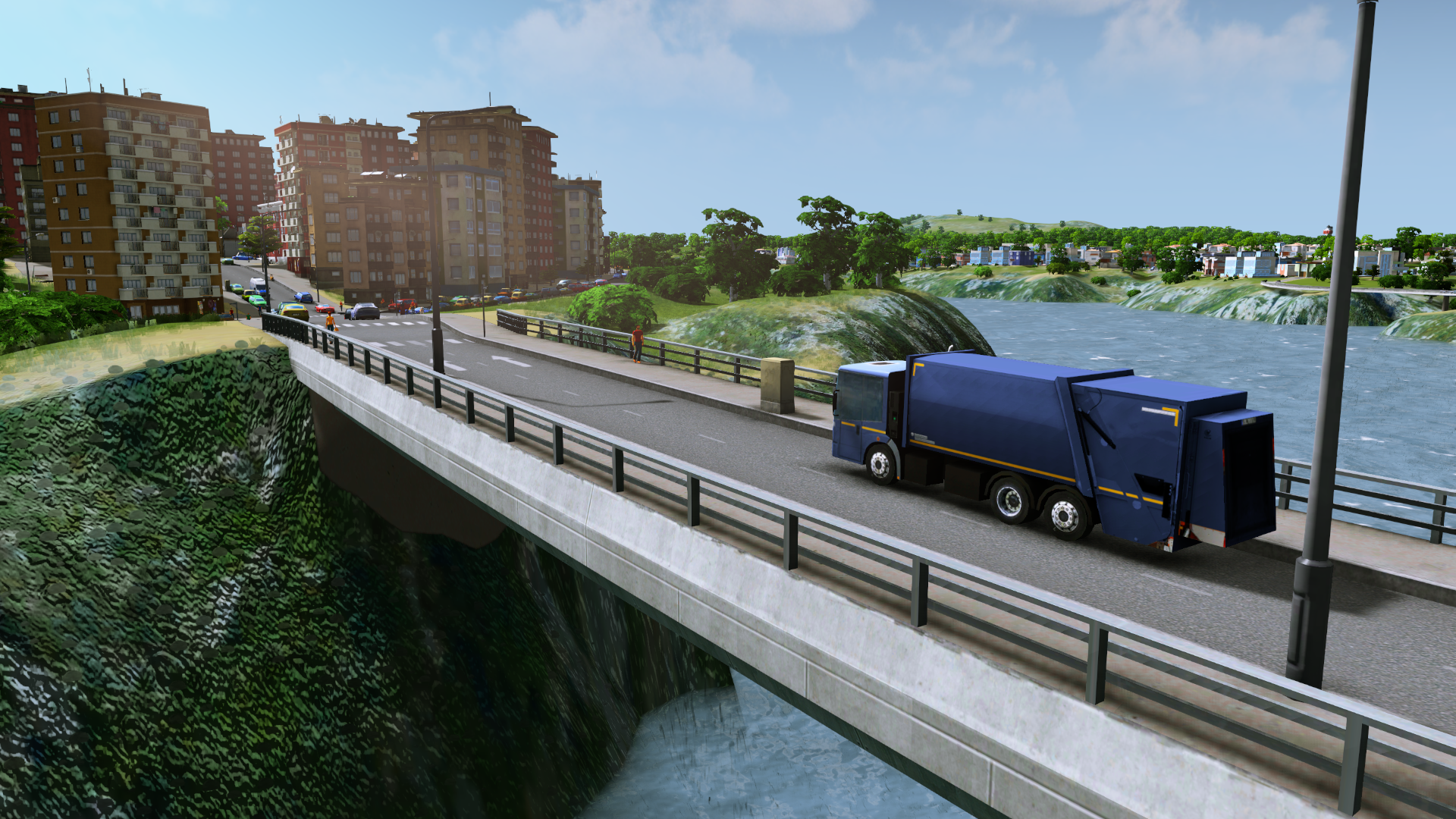 Cities: Skylines | Emergency Vehicles: From the same creators as the group above, but this time with a focus on the emergency vehicles.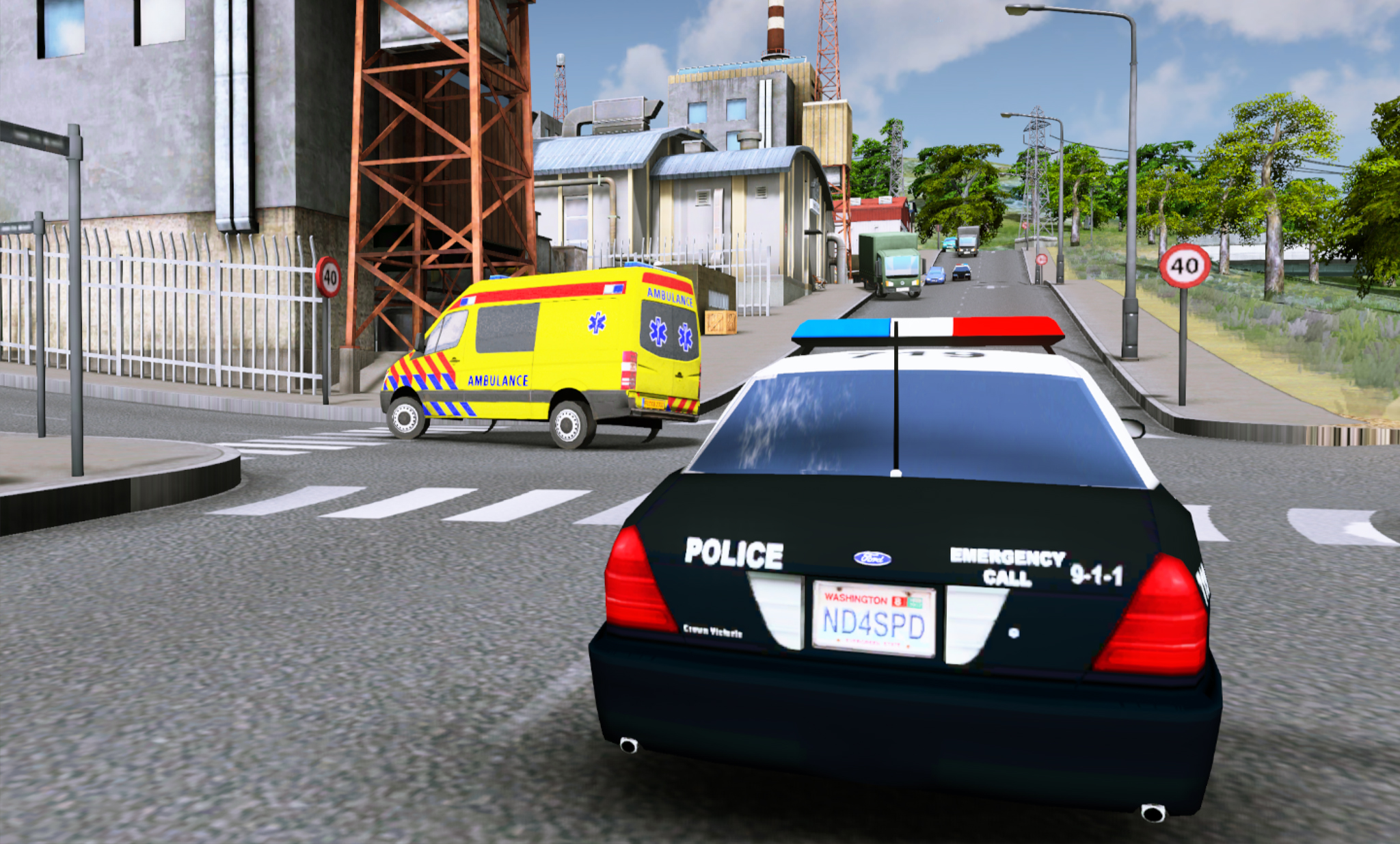 Cities: Skylines | Omnibus: A nice collection of all kinds of buses. I really like the models provided by this mod.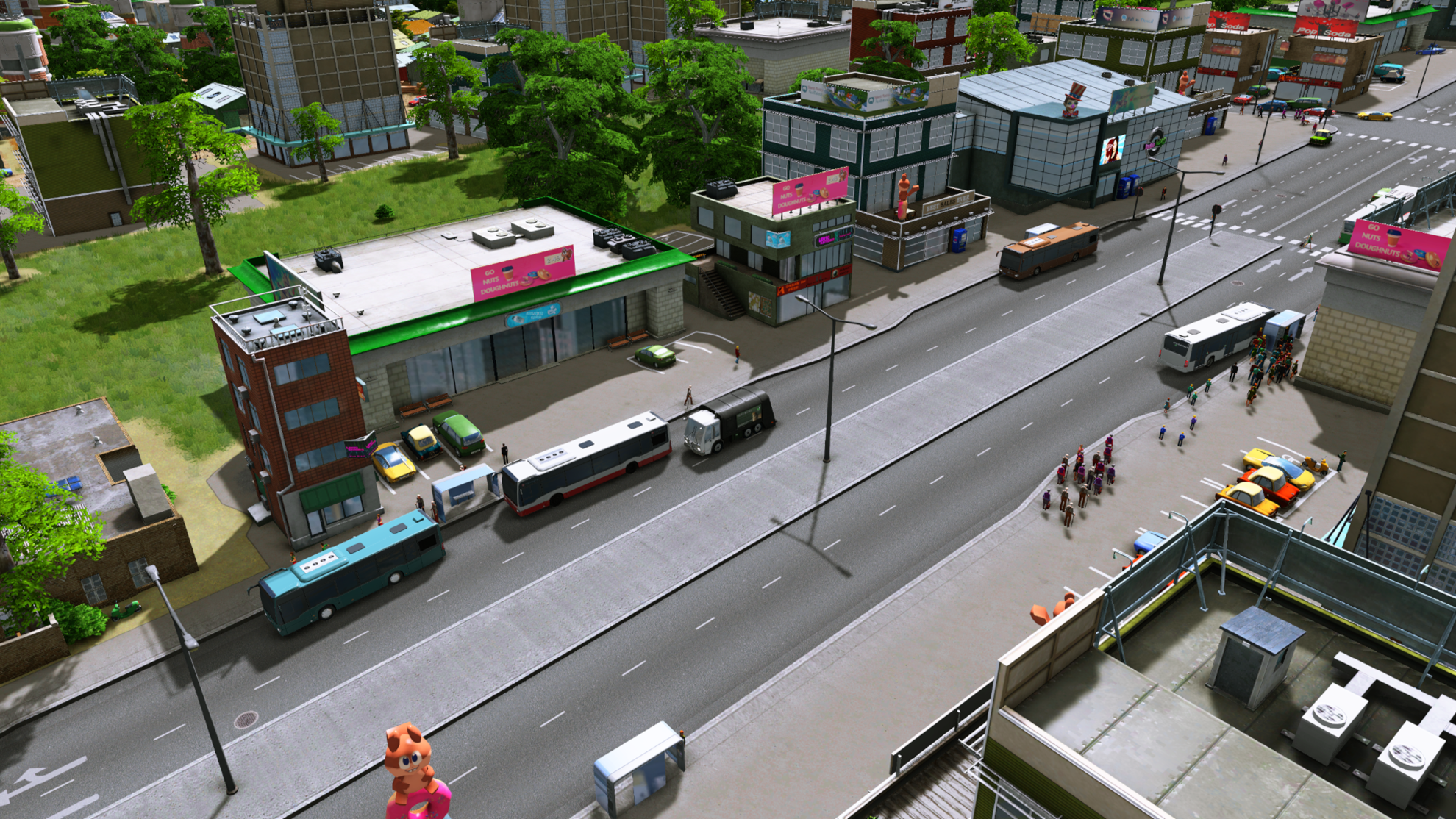 Cities: Skylines ~ Vehicles for GamingBoulevard Guide: A set of vehicles made by us. This collection will be updated regularly.
---
Residential Buildings
DP's Low Density Residential Beautification Set: [ICT]DPruett2333 has made a lot of different variations of buildings, giving your city a more dynamic feeling. This list contains 66 variations.
Luxury neighbourhood: A set with some more luxurious buildings. You'll see where the money is in your city.
Best of VIP: I am a big fan of the buildings made by VIP, be sure to check out his awesome work.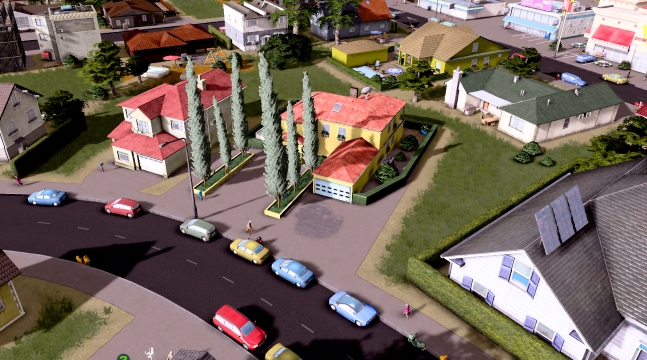 Cities: Skylines ~ Residential for GamingBoulevard Guide: We have made this set of residential buildings. These should not contain the building from the sets mentioned above.
---
Commercial Buildings
DP's High Density Commercial Beautification Set: Same type as the low density residential, but now for high density commercial, with 12 new variations. He has also made 33 variations of low density commercial buildings with his DP's Low Density Commercial Beautification Set
No More Billboards!: This set contains a lot of commercial buildings, but without the billboards.
Cities: Skylines ~ Commercial Buildings for GamingBoulevard Guide: Our collection with a lot of commercial buildings.
---
Industrial Buildings
HarborPack by –VIP– (building №1): A huge collection to make the harbour more realistic with containers, huge cranes and much more. Subscribe to the other list HarborPack by –VIP– for warehouses and ships.
Cities: Skylines ~ Industrial for GamingBoulevard Guide: The GamingBoulevard collection of the industrial buildings.
---
Offices
Cities: Skylines ~ Offices for GamingBoulevard Guide: I haven't found a specific office collection. That's why we have made our own!
---
Utility buildings
DP's Building Beautification Set: This set adds 16 variations of utility buildings such as the hospital, solar power plant and so on.
Gula's Architectural Designs: Gula was an employee of Maxis who was laid of at Maxis in Emeryville during their final months. He has now turned his attention towards Cities:Skylines and is currently making mods for this game. His mods really stand out in the cities and the attention to detail is amazing. Be sure to check his patreon page if you like his work.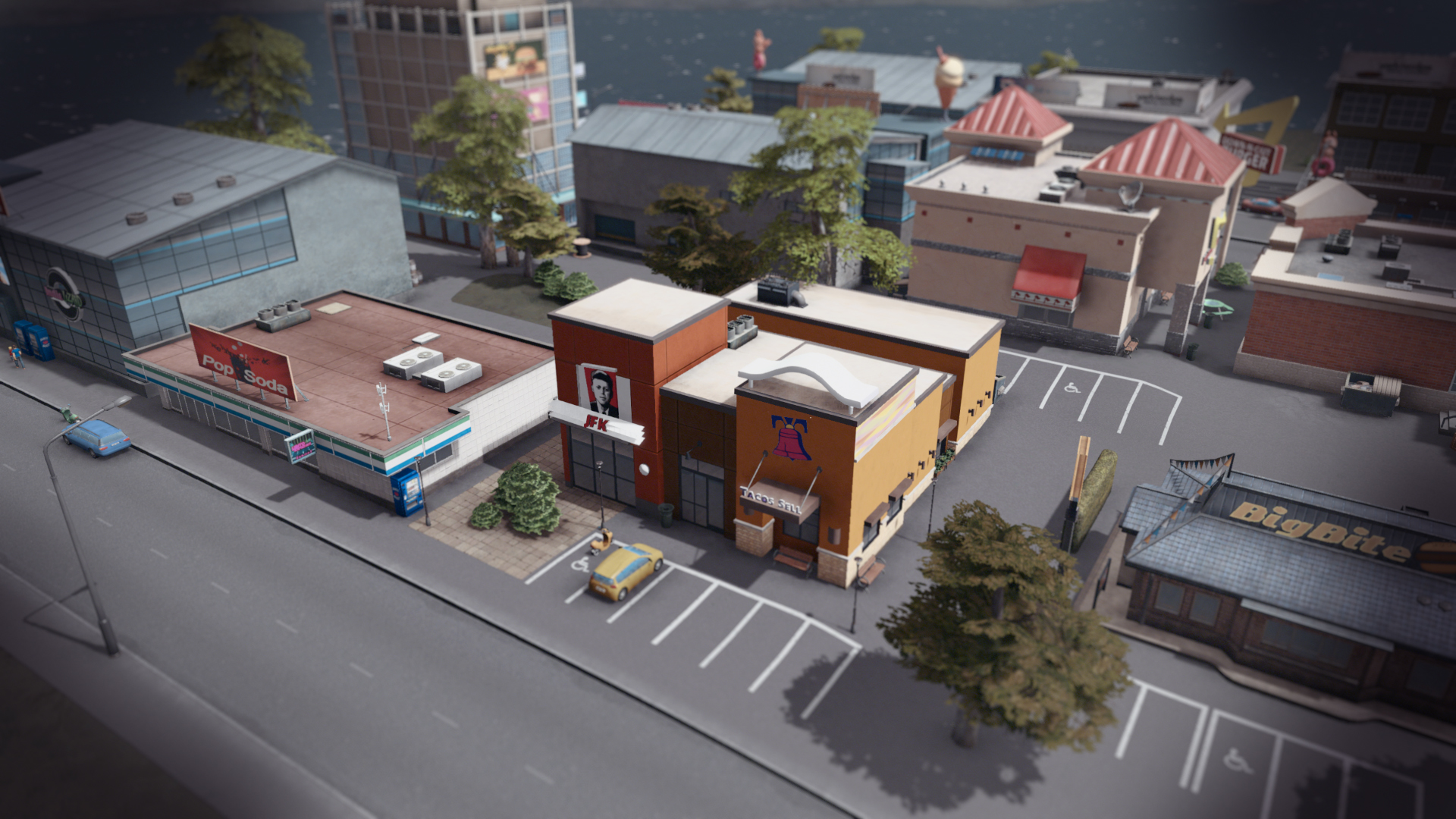 Cities: Skylines ~ Unique/Utility Buildings for GamingBoulevard Guide: GamingBoulevard's collection of all kinds of utility buildings (metro stations, police departments and so on) and unique buildings such as a lighthouse!
---
Parks and props
Gula's Park Pack: Gula is also making some park props, which you can find in this set.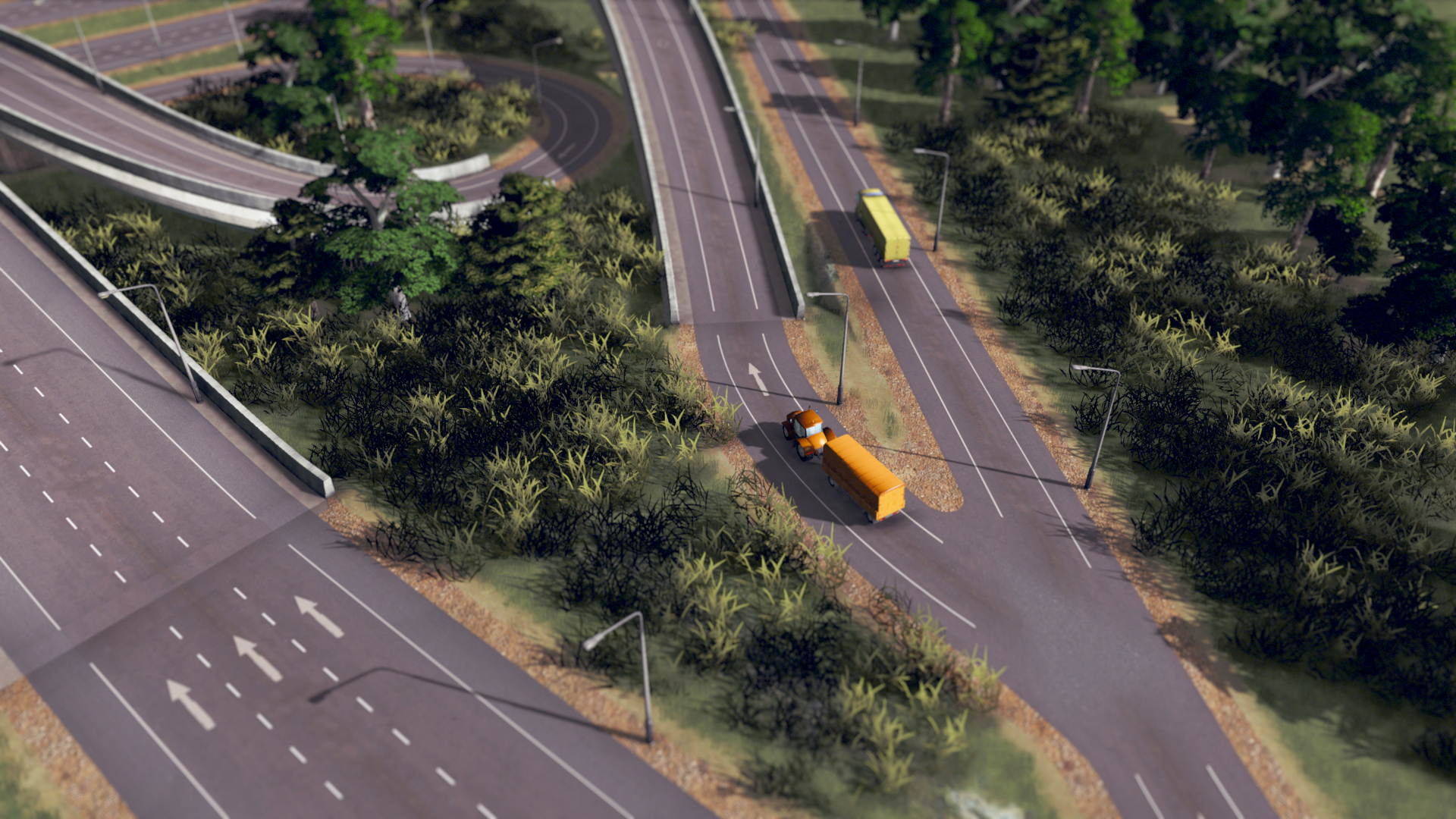 Ultimate Area Fillers V2: This set contains a lot of stuff to fill in empty spaces in your metropolis. It goes great together with Collection of custom decorative props and Collection of custom decorative ploppables.
Props: Can't have enough of the props? This set has 71 props, so you can go even crazier.
Cities: Skylines ~ Parks/Props for GamingBoulevard Guide: The collection of GamingBoulevard. This set is more focussed on parks than on props.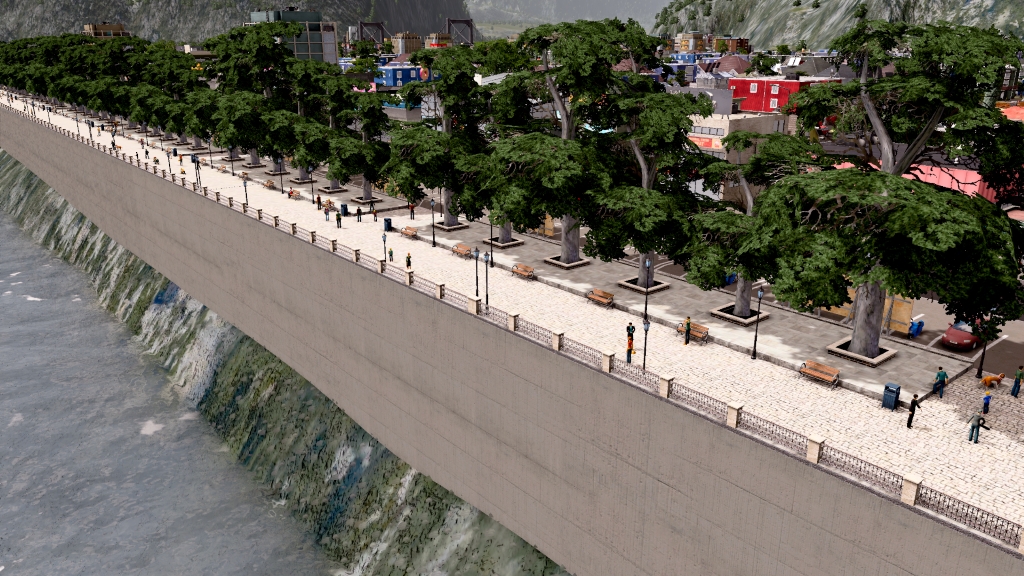 ---
Maps
Boulder Rapids: It's a nice and easy map with some good options to make dams without flooding your hole city. Well thought out and it has a very natural feeling.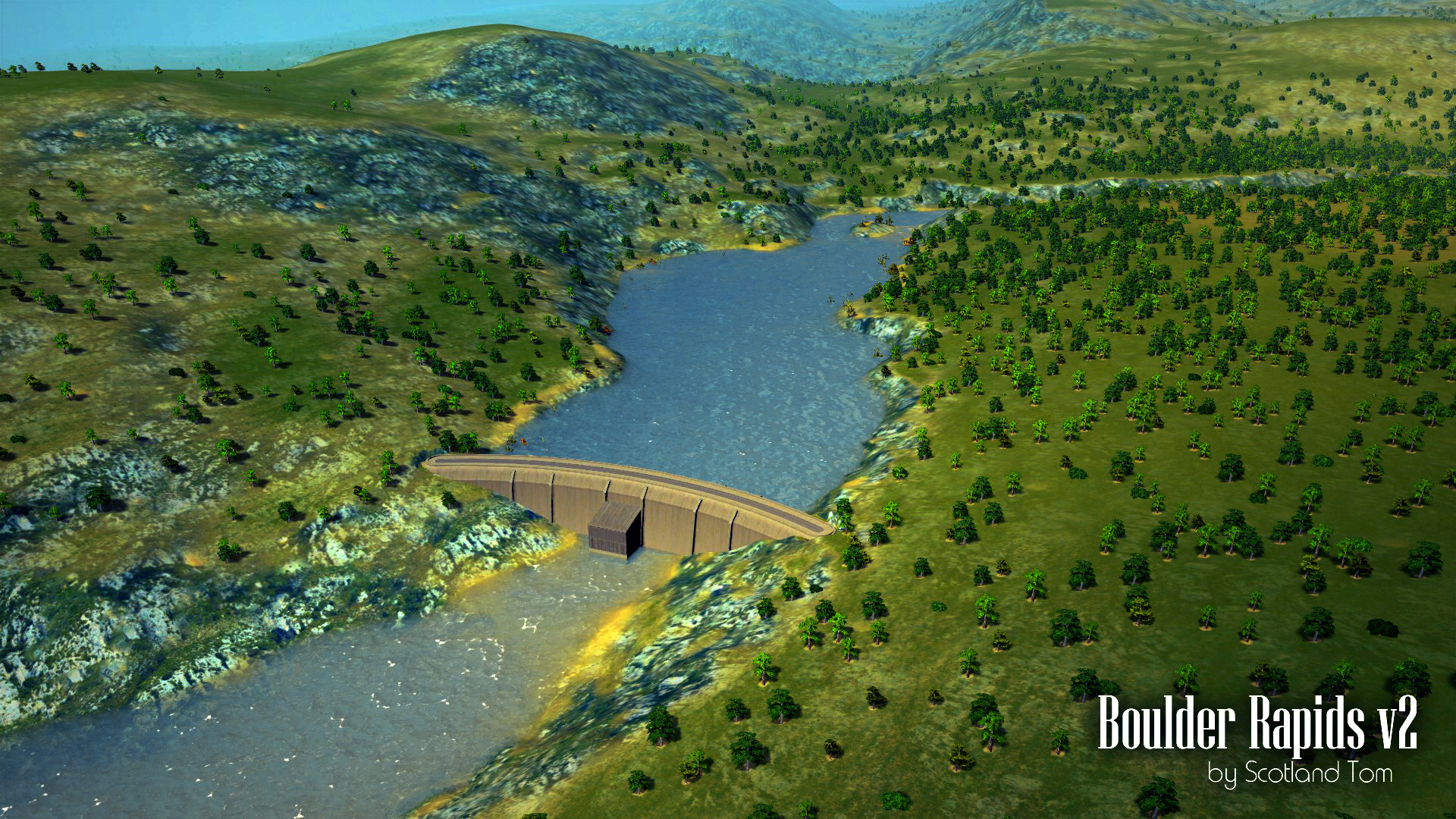 Tenasi River: From the same guy. This time it's a more challenging map with all the rivers crossings, but it offers a lot of different solutions and new layouts for your next metropolis.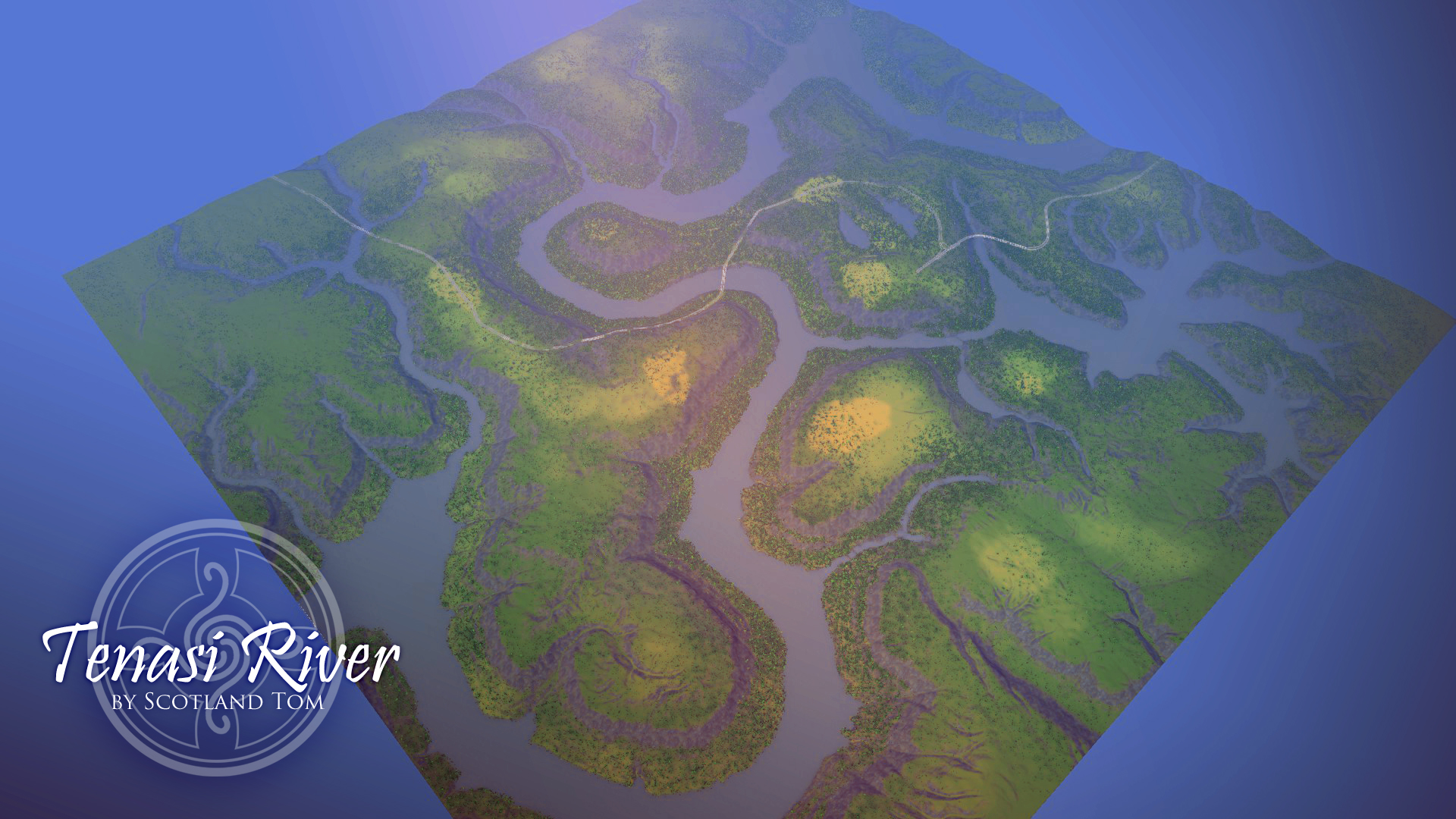 La Riviera: This map will do wonderful if you want to make a coastal city.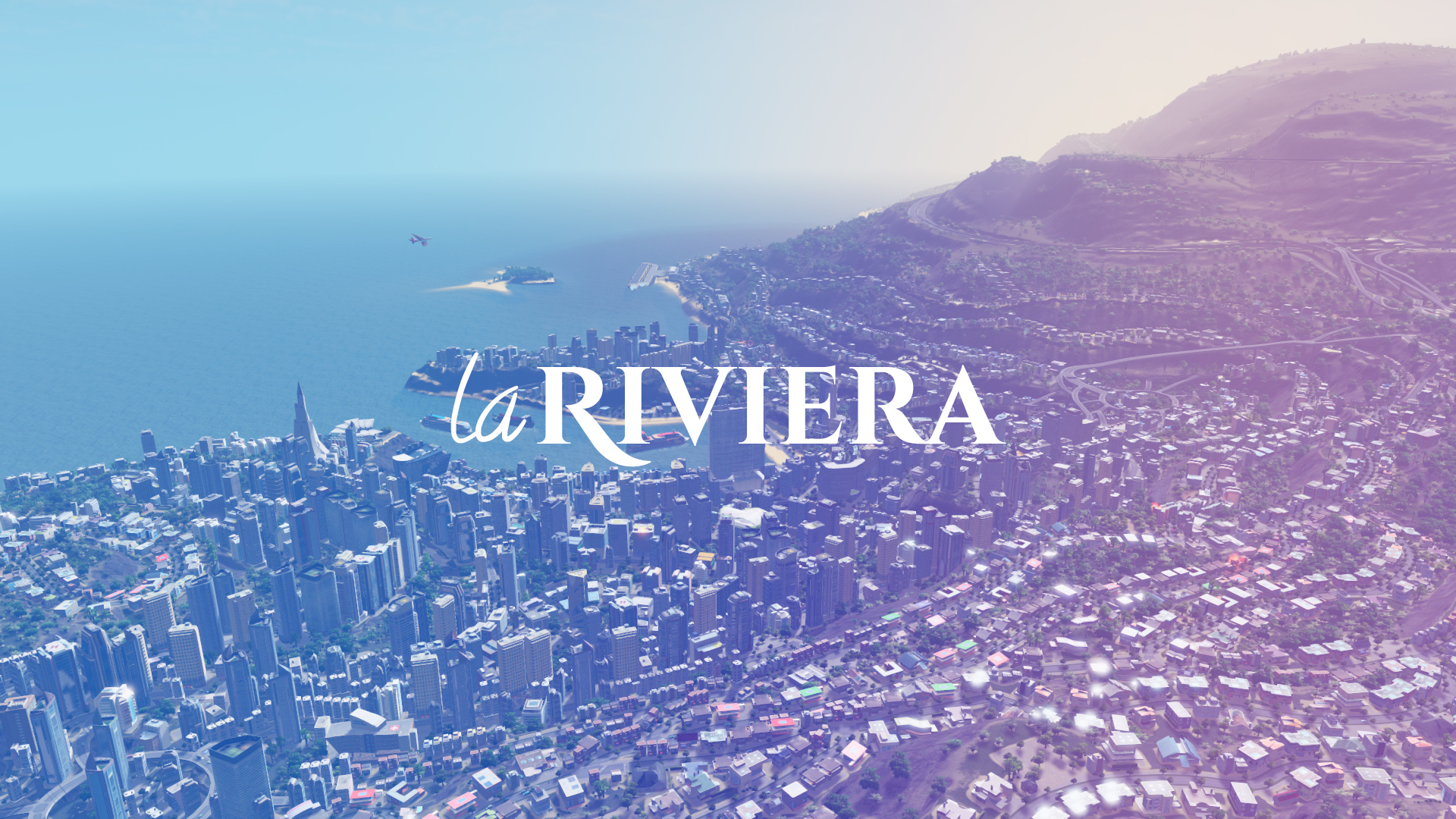 Copper Creek: This map just begs to be filled with small towns, farms and wind-farms. The peace this maps offers is something you won't find a lot in the other maps.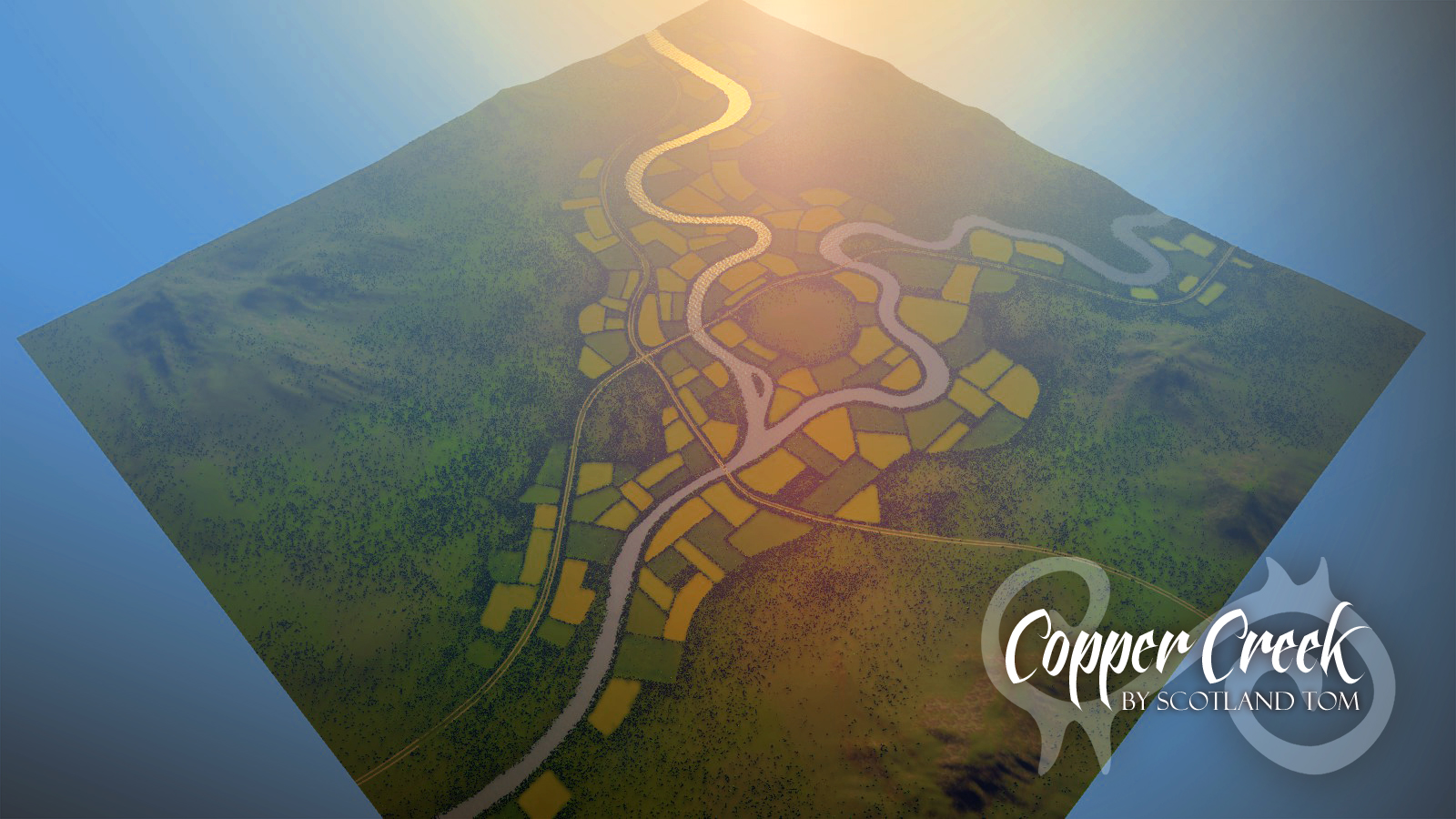 Geirangerfjorden, Norway: The author doesn't lie with the warning that this map is hard. The mountains force you to use an organic road layout with urban area's. A very challenging map to test your city builder skills.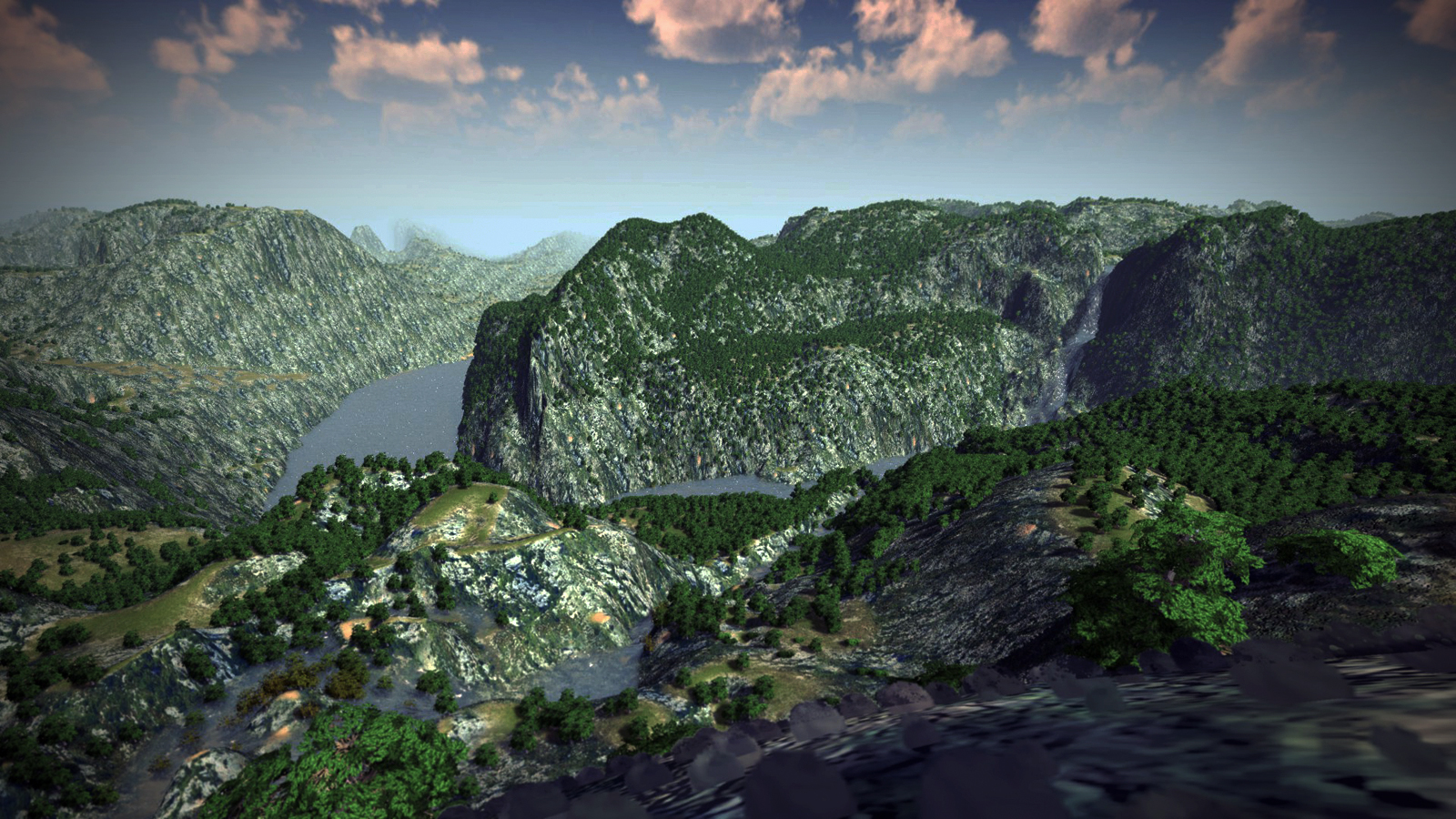 7th Island: Lots of islands, lots of possibilities. Each island begs for his own town, with a spider web of roads connecting all the islands together.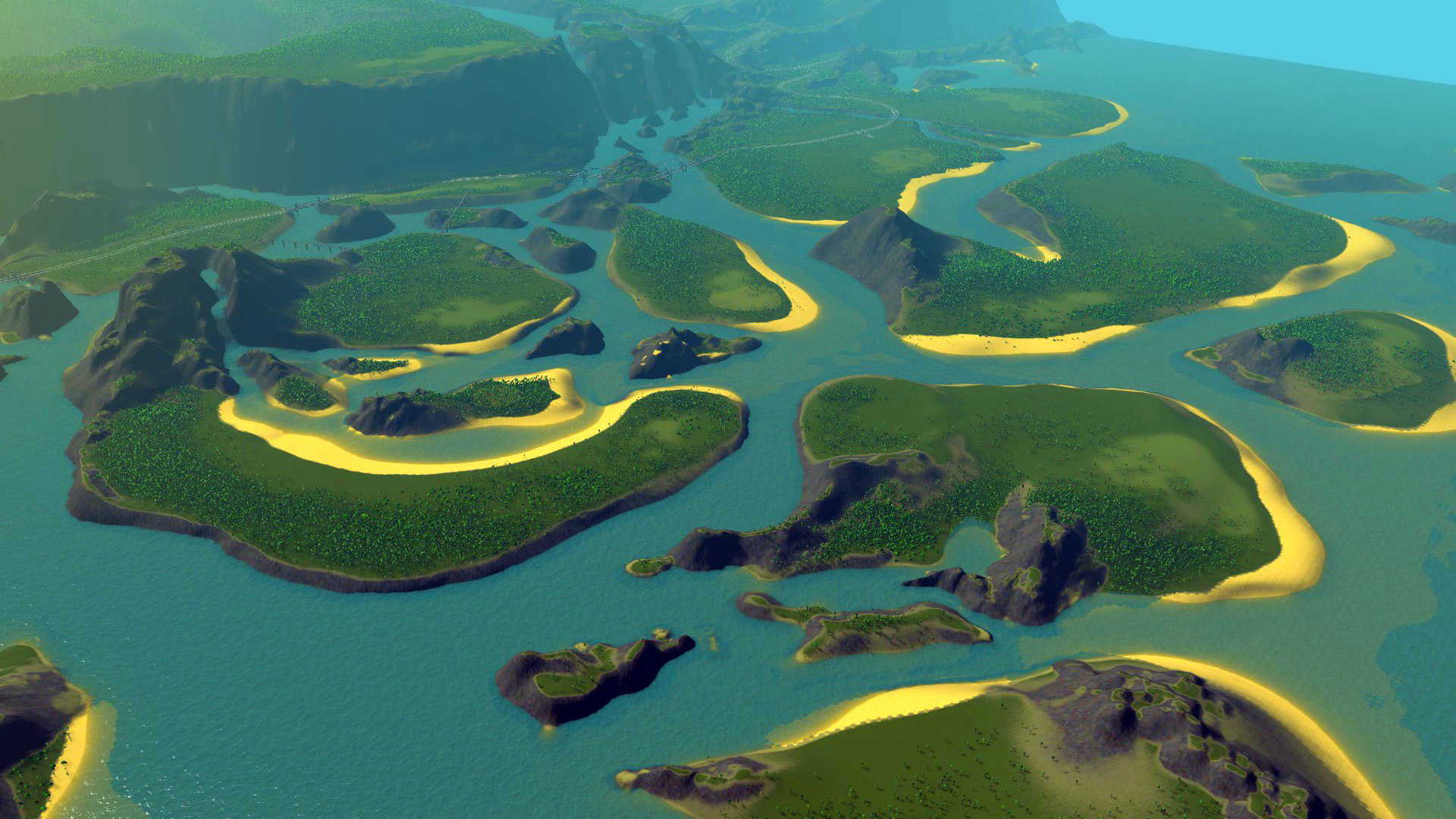 ---
Extra
If you want to make a British city, be sure to check out these collections: UK Terraced Housing, UK Detached Housing, UK Terraced Shops and Pubs, UK Industrial Units / Warehouses, UK Terraced Residential / Commercial, UK Retail Outlets (32 Stores),  LONDON- No's all in one.
Want to make a New-York city? Check out this awesome collection: -NEW YORK- No's all in one.
---
Known Issues
When you start up your game for the first time after using this guide, it might lag severely. This guide contains over 600 mods and assets, which all need to be downloaded and installed. If you use all these mods together, it might cause a drop in your FPS, so be sure to know what your computer's capabilities are.
---
Conclusion
With all these mods, all these new assets, your cities will never look the same. If you run into any kind of trouble, feel free to contact me on amstroid@gamingboulevard.com or leave a comment in the section below.